| | | |
| --- | --- | --- |
| | China -pentue / -litter | |
Etusivulle
Frontpage
Pennut / Kittens
Pentueet / Litters
---
syntyneet 16.11.2009 d.o.b.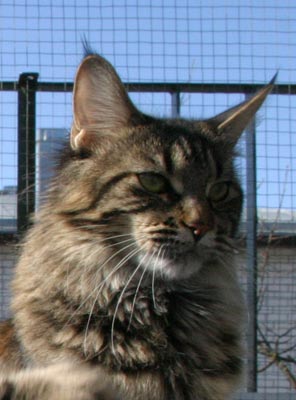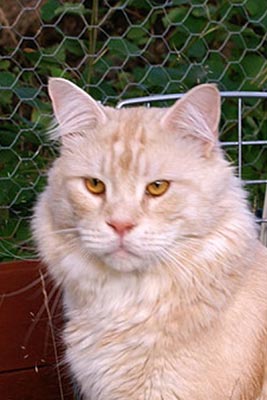 Emo / dam: CH Mostlycats Beginner "Peku" (MCO f 23)







Isä / sire: IC Gladür's Nosmo King"Nestori" (MCO es 22)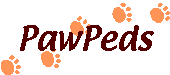 Sukupuu kuvin / familythree with photos

Tämä pentue on omistettu Begin äidille Cleolle.
Ari oli 8 viikon työmatkalla Kiinassa, kun pentue sai alkunsa.
Nimet tulevat Kiinan kansalliskukan pionien mukaan.
Pentuja syntyi yhdeksän, mutta kolme oli enkeleitä syntyessään.

This litter is tribute to Cleopatra Beg's dear mother.
Ari was 8 weeks in China when Beg and Nestori mated.
All the names are peony flower names which is China's national flower.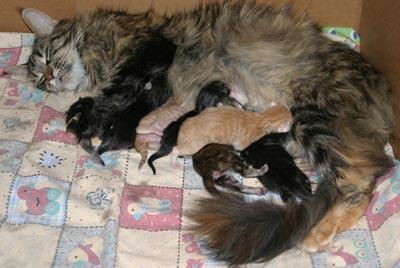 Pennut 13 viikkoa / kittens 13 weeks.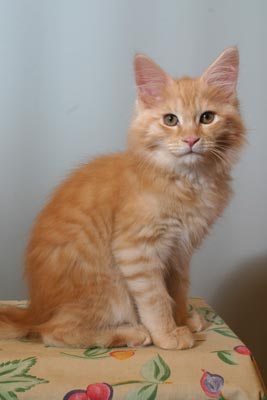 Mostlycats Bowl Of Beauty "Bea"
(MCO e 23)
cremetiikeri kastraattinaaras/neutered female
Mostlycats cattery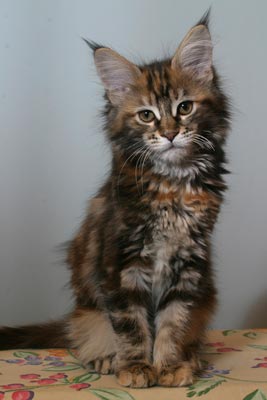 Mostlycats Dark Lady "Lara"
(MCO f 22)
kilpikonnatabby kastraattinaaras/neutered female
Owner Elena Markolainen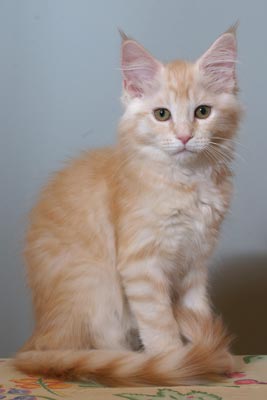 Mostlycats Auguste Dessert "Marilyn"
(MCO es 23)
cremehopeatiikeri kastraattinaaras/neutered female
In loving memory 07/2014
Marilyn nukutettiin ikiuneen vatsasyövän vuoksi.
She had cancer in the stomach and leaved this world peacefully by veterinarian.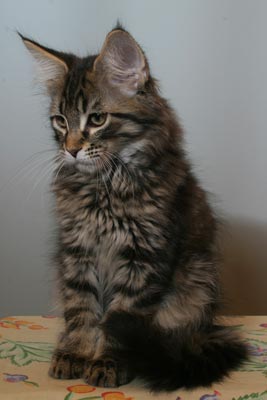 CH Mostlycats Arrow Marker "Rokkari"
(MCO n 23)
ruskeatiikeri kastraattiuros/neutered male
Owner Aki Pietikäinen

Näyttelyt / shows:
Tampere 15.5.2010 EX1 Seatre
Lahti 29.-30.1.2011 CAC Koskenkangas/CAC Engvall
Tampere 14.5.2011 CAC CH BIV-adult NOMKass
Tampere 3.9.2011 EX2 Koot
Helsinki 14.1.2012 EX2 Lukasik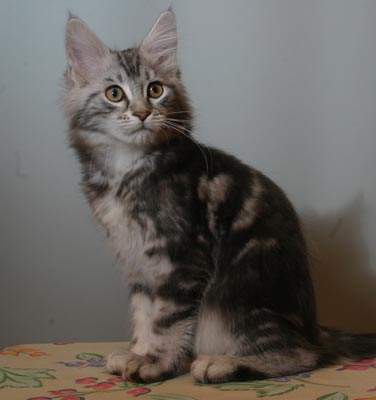 Mostlycats War Hawk "Niilo"
(MCO ns 22)
hopeatabby kastraattiuros/neutered male
Owner Kirsi Roos-Virtanen

Näyttelyt / shows:
29.3.2010 EX1 BIV NOM Lind
15.5.2010 EX2 Kass
12.-13.6.2010 EX2 Zagorskaya/EX2 Nordström
27.-28.11.2010 EX2 Saetre/CAP Hammarlund
29.1.2011 CAP Maillard Chiavuzzo
3.9.2011 EX2 Koot
8.-9.10.2011 EX3 Wikström/EX3 Kass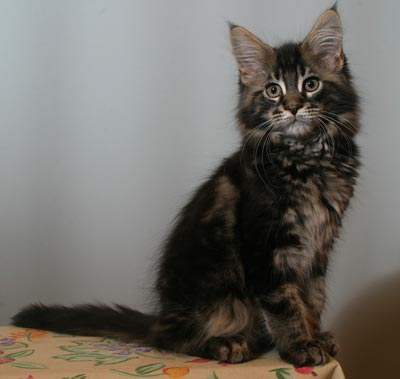 Mostlycats Dark Knight "Ritari"
(MCO n 22)
ruskeatabby kastraattiuros/neutered male
In loving memory 27.6.2017
Nukkui ikiuneen nukkuessaan.
He leaved this world peacefully in sleep.




Pennut 12 vkoa / kittens 12 weeks. Pennut 13 vkoa / kittens 13 weeks.
Pennut 8 vkoa / kittens 8 weeks. Pennut 10 vkoa / kittens 10 weeks.
Pennut 6 vkoa / kittens 6 weeks. Pennut 7 vkoa / kittens 7 weeks.
Pennut 4 vkoa / kittens 4 weeks. Pennut 5 vkoa / kittens 5 weeks.

Pennut 2 vkoa / kittens 2 weeks. Pennut 3 vkoa / kittens 3 weeks.

Pennut 5 vrk ja 1 vko / kittens 5 days and 1 week.